A Breakfast unlike any other!
We have moved away from the typical breakfast buffet in favor of the quality of the products and the preparation of dishes immediately before serving… and that really makes the difference!!!
Nos hemos alejado del típico buffet de desayuno en favor de la calidad de los productos y la preparación de los platos inmediatamente antes de servirlos… y eso marca la diferencia!!!
Choose your favorite dish from our à la carte Menu or ask the staff for help: our employees will be happy to explain to you how food is prepared and guide you through our menu.
Elija su plato favorito de nuestro Menú a la carta o pida ayuda al personal: nuestros empleados estarán encantados de explicarle cómo se prepara la comida y guiarle por nuestra carta.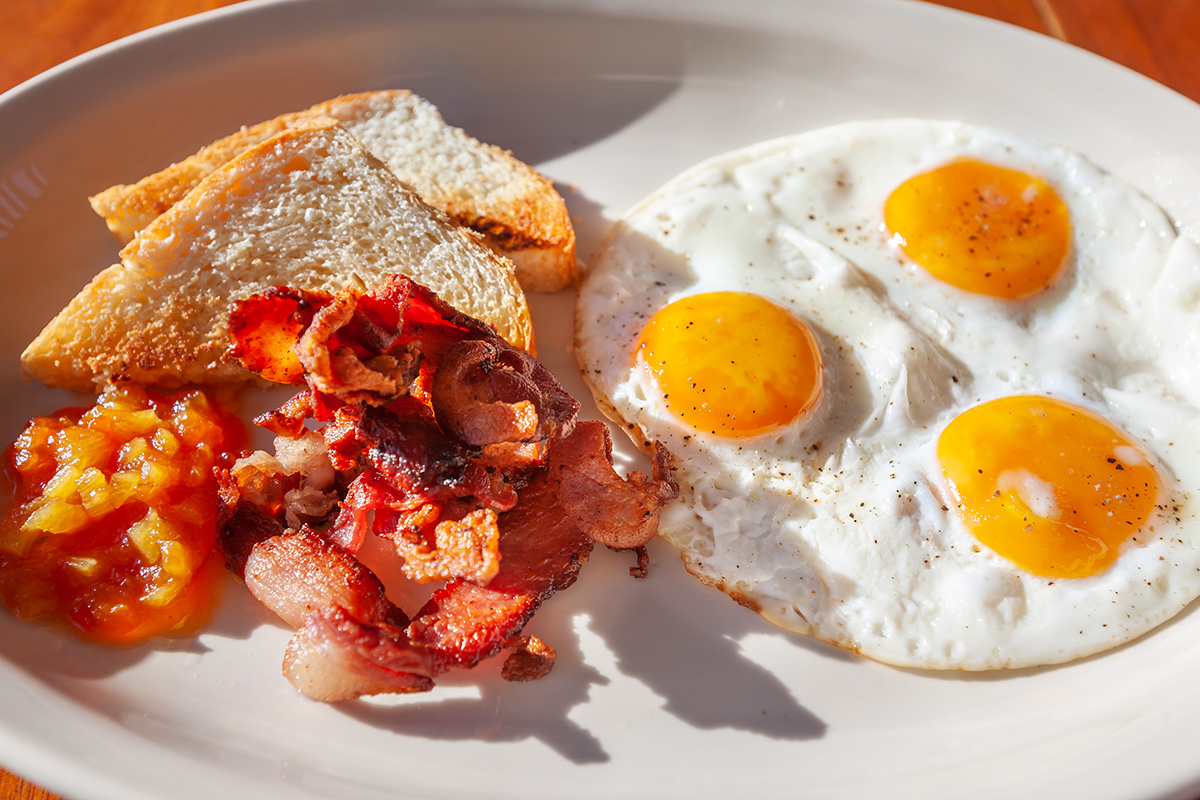 3 fried eggs served with bacon, bread, butter and homemade jam
3 huevos fritos acompañados con tocino, pan, mantequilla y mermelada de la casa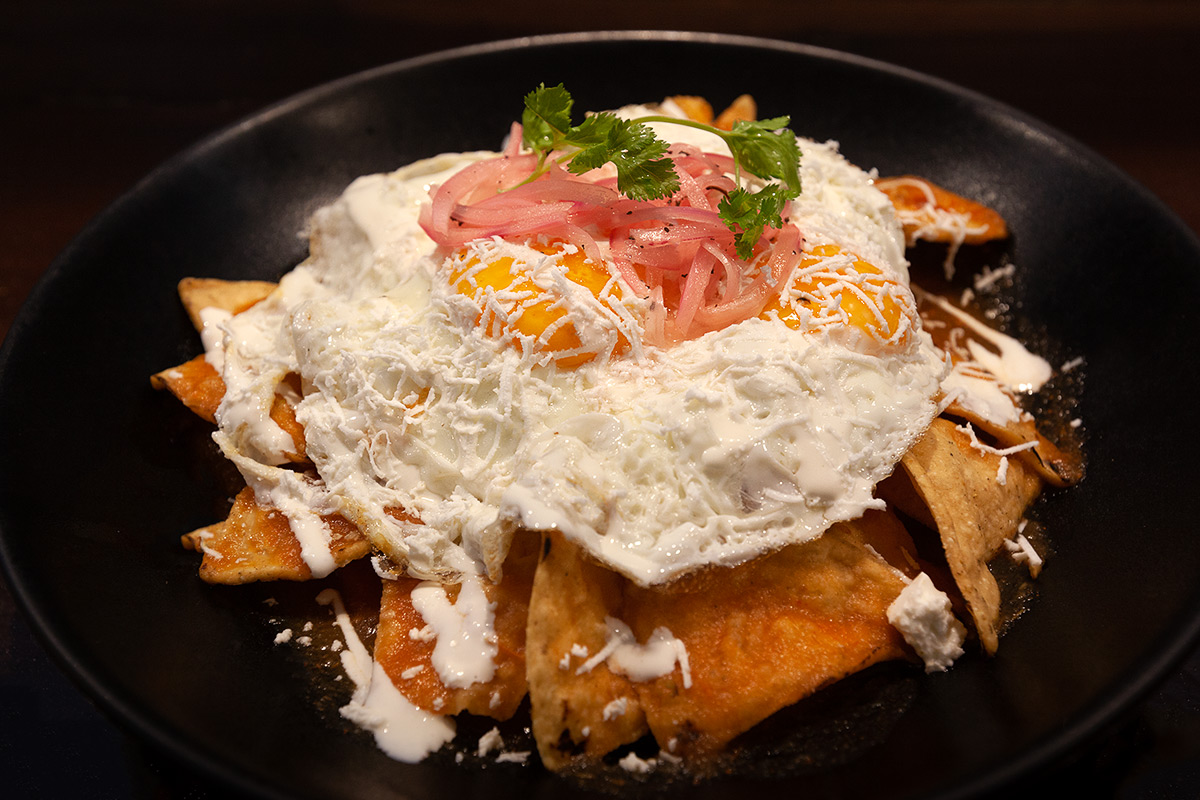 Tortilla chips bathed in red sauce with 2 fried eggs, cream, cheese, pickled onions, cilantro
Totopos bañados en salsa roja con 2 huevos fritos, crema, queso, cebolla curtida, cilantro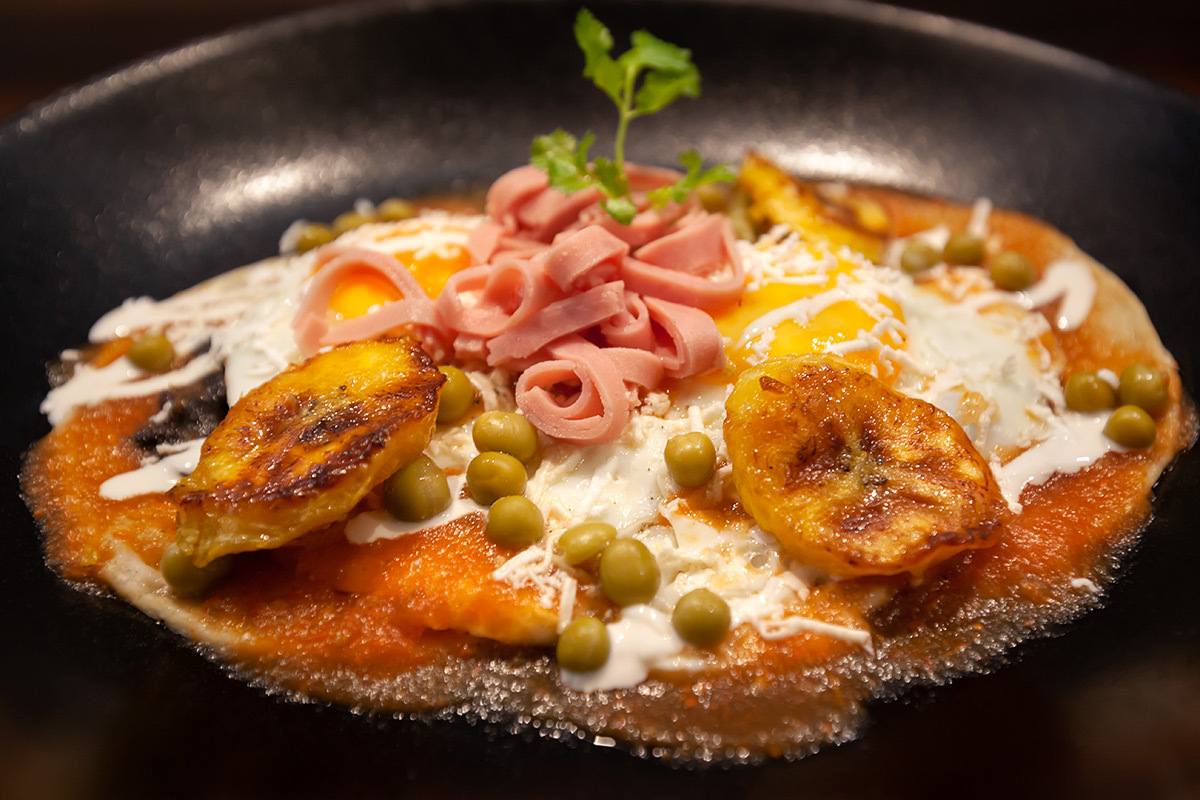 2 fried eggs on tortilla  topped with red sauce, beans, cream, cheese, peas, ham and fried plantain.
2 huevos estrellados sobre tortilla bañada con salsa roja, frijol, crema, queso, chícharos, jamón y plátano frito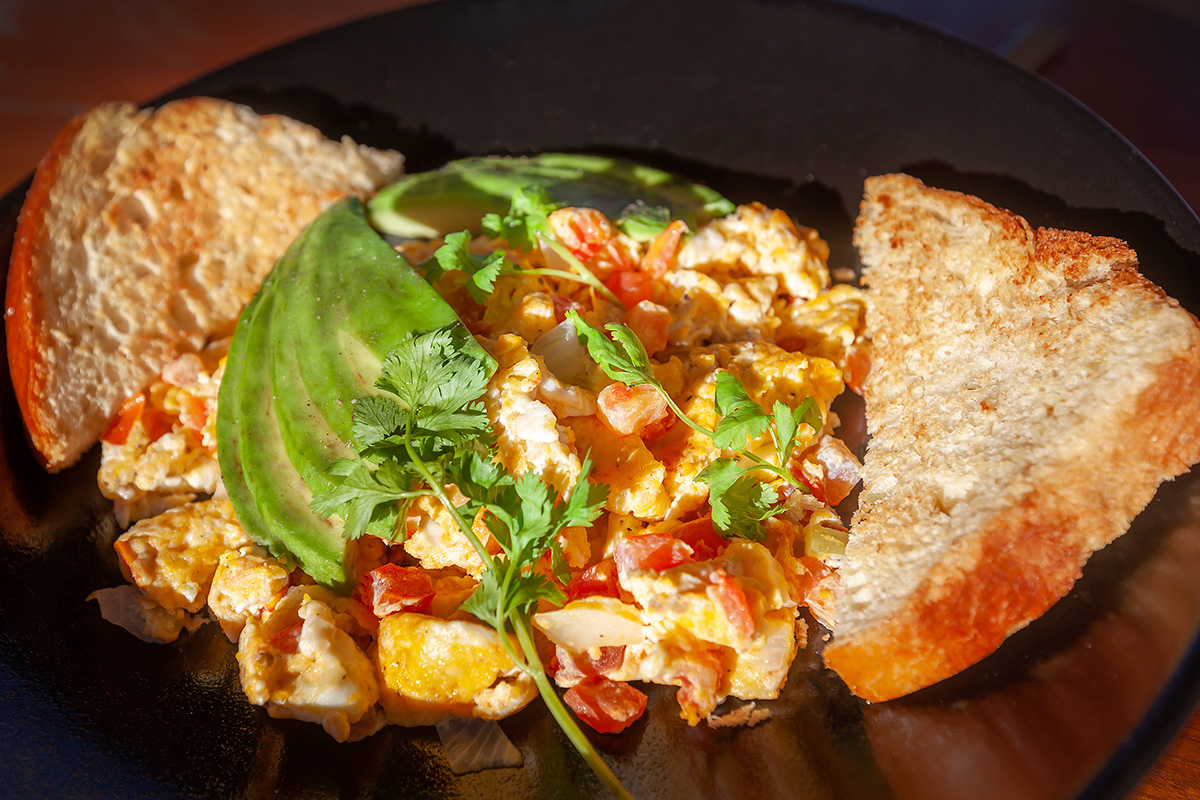 Scrambled eggs with tomato, onion and beans
Huevos revueltos con tomate, cebolla y frijoles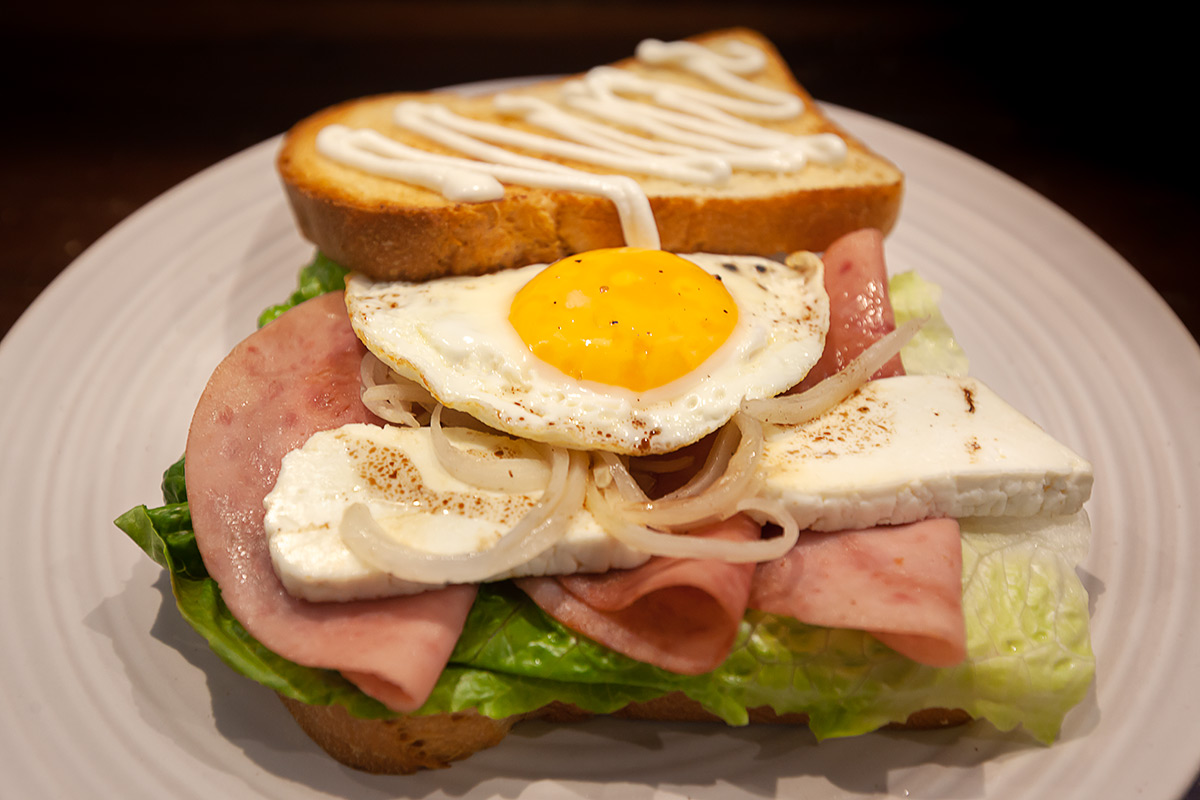 Brioche bread with tomato sauce, lettuce, garlic aioli, 1 egg, ham, Panela cheese and caramelized onion
Pan brioche con salsa pomodoro, lechuga, alioli de ajo, 1 huevo, jamón, queso Panela, cebolla caramelizada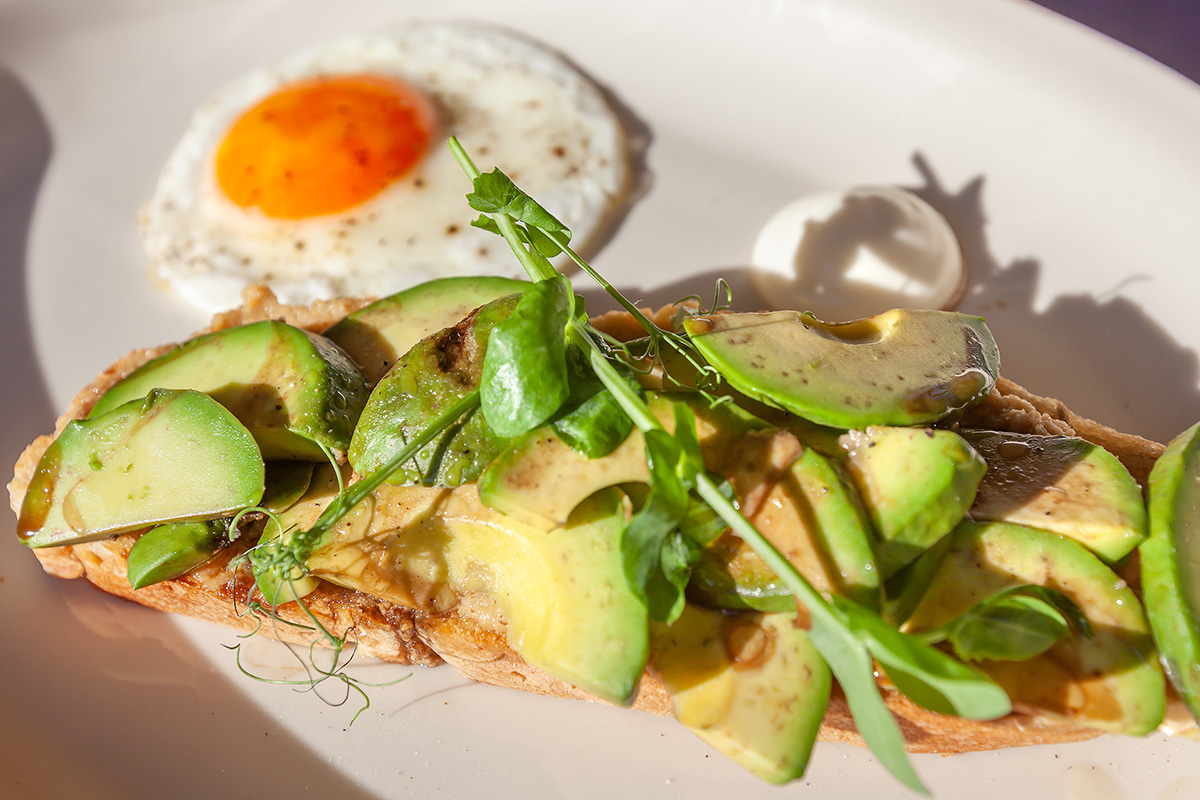 Slice of homemade bread with hummus, chaya and avocado, balsamic oil, garlic aioli and fried egg
Rebanada de hogaza con hummus, chaya y aguacate, aceite con balsámico, alioli de ajo y huevo frito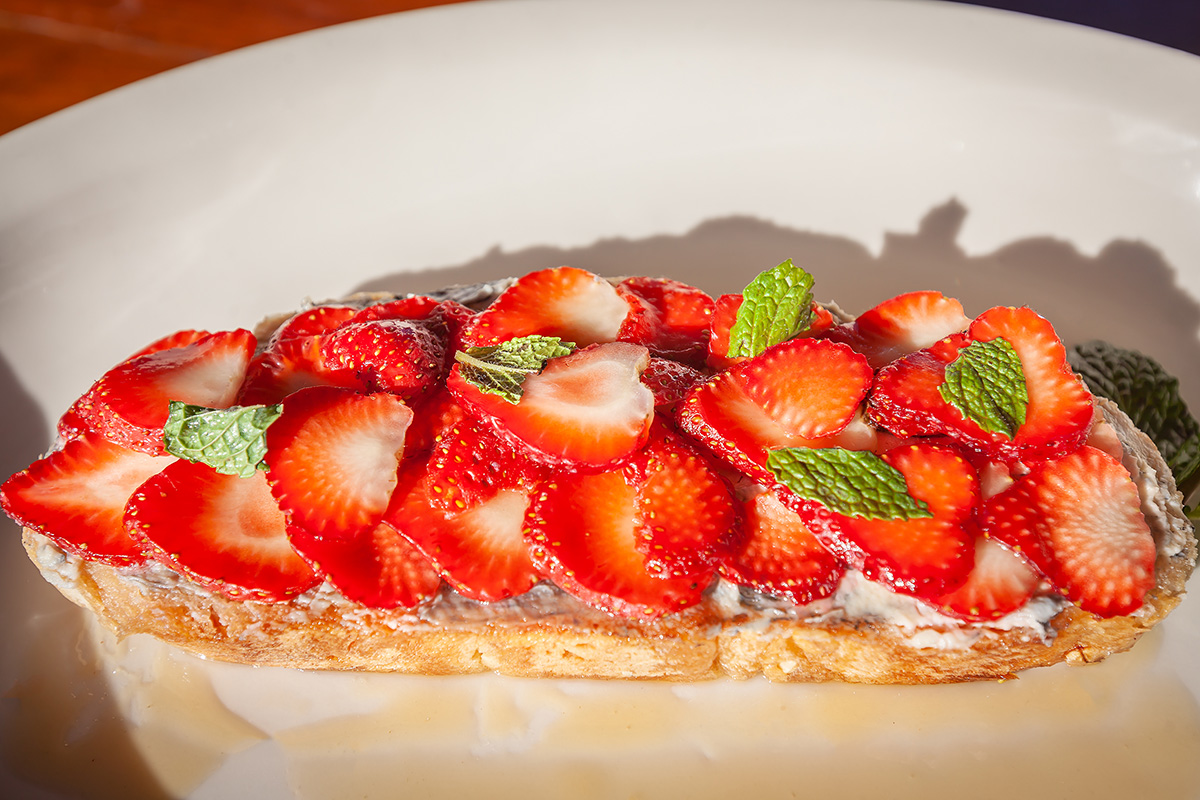 "TOSTADA DE QUESO Y FRESAS"
Cheese and Strawberry Toast
Homemade onion bread served with strawberries and goat cheese
Pan de cebolla hecha en casa acompañado de fresas con queso de cabra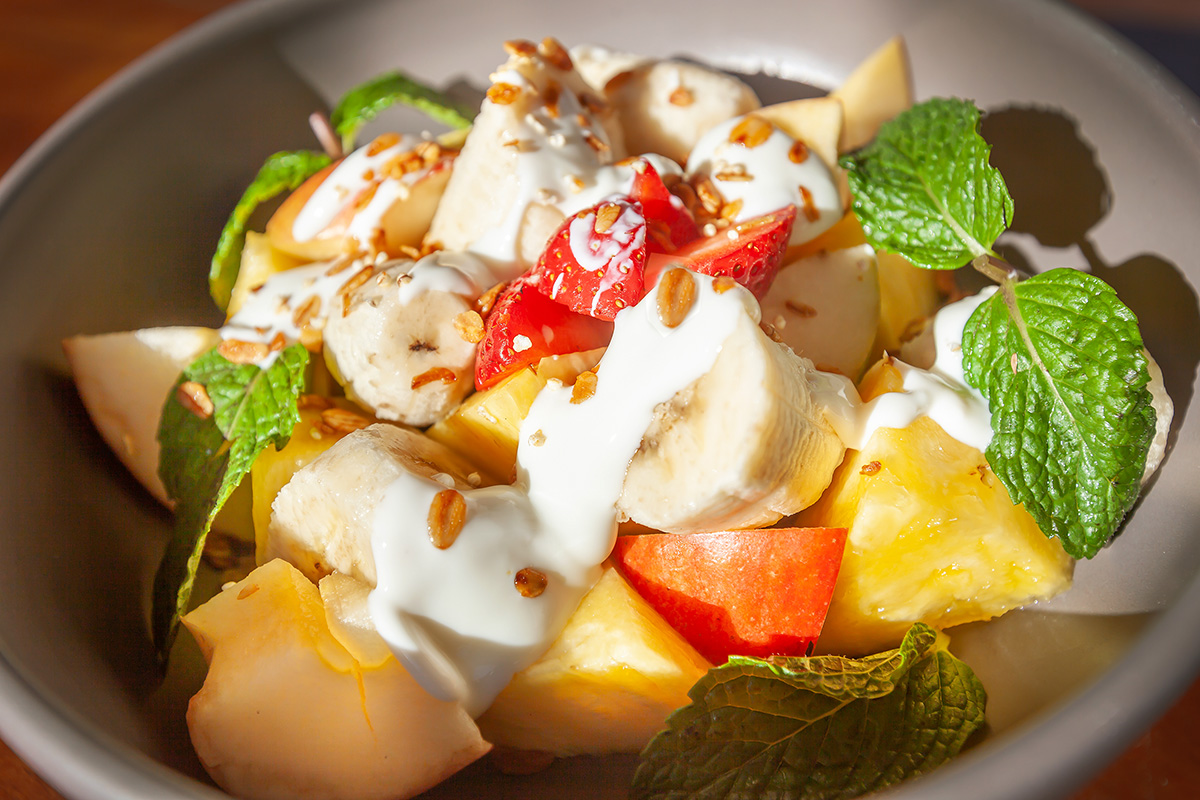 Seasonal fresh fruit mix with Yogurt and Granola
Mix de fruta de temporada con Yogurt y Granola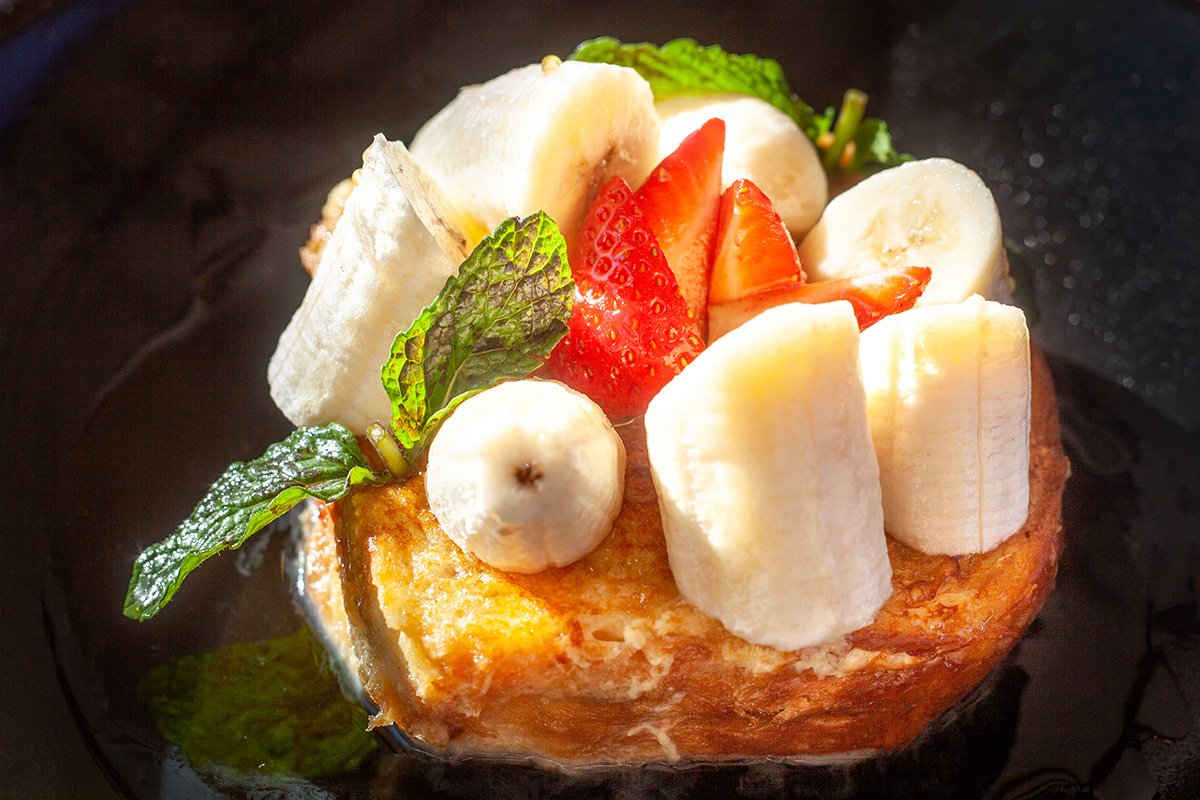 French Brioche Bread with honey and fruit topping
Pan francés con miel y top de fruta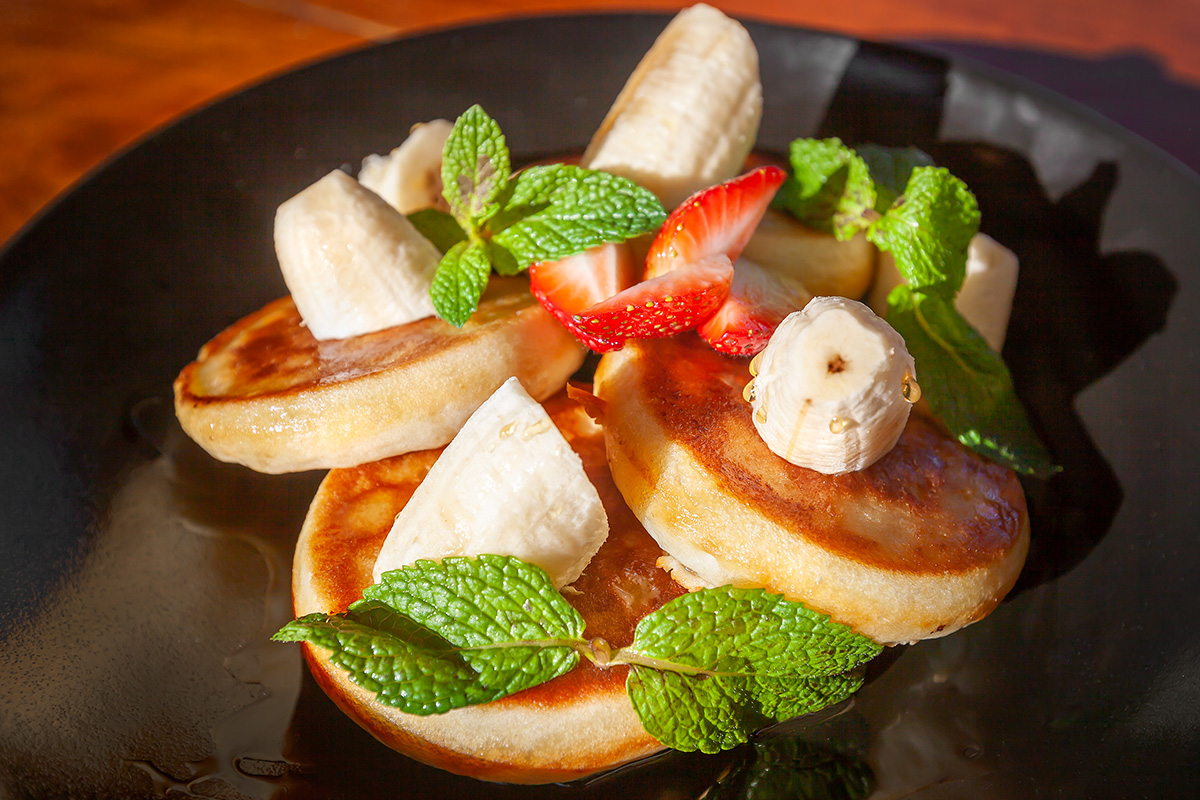 3 honey dipped hot cakes with fresh fruit topping
3 hot cakes bañados en miel con top de fruta fresca
American Coffee – Café americano
Coffee with Milk – Café con leche
Cappuccino – Cappuccino
Hot Tea – Té caliente
Fresh Juice – Jugo fresco del día
Breakfast includes one dish per person, accompanied by coffee or tea and a juice of the day.
Additional dishes are charged as well as extra ingredients.
El desayuno incluye un plato por persona, acompañado de café o té y un jugo del día.
Los platos adicionales se cobran al igual que los ingredientes extras.